Facelift Surgery
Visible signs of aging, such as wrinkles and sagging skin, can make you feel self-conscious about how you look.
Dr. Peter Brownrigg in Ottawa, Canada, K1Z 8R9 can perform a facelift to give you a rested and more youthful appearance.
Ready to explore the benefits of a facelift?
Revitalize Your Appearance
with a Facelift
Address Signs of Aging
Excess skin and wrinkles can make you look tired or heavier than you are. A facelift can target these obvious signs of aging for a more youthful appearance.
Improve Your Facial Contours
During a facelift, Dr. Brownrigg can tighten facial muscles to restore the natural contours of your face, such as the cheekbones and jawline.
Boost Your Self-Confidence
A facelift can help you look younger, healthier, and more rested. In turn, these enhancements can improve your self-esteem and even quality of life.
Curious about Face Lift Surgery?
Schedule a Cosmetic Surgery Consultation
Are you unhappy about the appearance of wrinkles or jowls? A facelift is a popular and proven way to turn back the clock.
Because he focuses on facial cosmetic surgery, Dr. Brownrigg can provide you with natural-looking results using the latest techniques. In addition to offering various types of facelifts, he can also combine your procedure with other types of cosmetic surgery including a neck lift, eyelid surgery, or brow lift to give you the most transformative results.
Ready to rejuvenate your appearance? Request a consultation online or call us:
(613) 724-1214
A facelift (
formally known as rhytidectomy
) is a type of cosmetic surgery designed to remove excess skin, tighten the underlying muscles, and reduce signs of aging. There are
many types of facelift techniques
available, and your
plastic surgeon
will design your particular procedure to address your unique concerns. Facelifts can be performed on their own or in combination with other procedures to
achieve more comprehensive results.
Facelift Patients ​Are
Consistently Happy with Their Results
Are Your Concerns
More Extensive?
Although a facelift is a tried and true method of facial rejuvenation, it is not designed to address concerns on your eyelids or neck. If drooping eyelids are blocking your field of vision, or if excess tissue on your neck is making you look aged and overweight, Dr. Brownrigg can combine your facelift with other facial plastic surgery procedures such as eyelid surgery or a neck lift.
Because Dr. Brownrigg offers many types of plastic surgery procedures, he can design a custom treatment that addresses your unique concerns. We welcome patients in Ontario and surrounding communities.
Experience the Benefits
Only a Specialist Can Offer
Our cosmetic plastic surgeon, Dr. Brownrigg, has devoted his practice exclusively to facial and neck surgery, thereby achieving excellence and perfection within the procedures devoted to these intricate areas.
Dr. Brownrigg can use several advanced techniques to improve the results of your facelift procedure, such as the minimal access cranial suspension (MACS) lift, a short scar technique. He can also perform a superficial musculoaponeurotic system (SMAS) facelift, which can provide a lasting, natural-looking result.
We Offer 3-D Imaging
to Preview Your Results
Our plastic surgery practice is one of the only offices in Ottawa to offer 3-D imaging technology. Using your own likeness, the technology will then show a realistic representation of what you will look like after surgery. If you are concerned that plastic surgery will leave you looking unnatural or unrecognizable, our Vectra 3-D imaging can help you feel at ease before you commit to treatment.
Precise Treatment Planning
with 3-D Vectra Imaging
Watch how our technology helps us deliver results that meet your expectations.
Tips
to Ensure a Safe, Successful Surgery
In preparation for your facelift, our plastic surgeon may ask you to:
Stop smoking: Smoking makes it more difficult to heal and can increase the risk of complications during your surgery.
Pause certain medications: If you are taking blood thinners, you may be asked to stop taking the medication, as it can increase bleeding during your procedure.
Fast: Dr. Brownrigg will typically ask you to fast the night before your procedure so that the anesthesia can take full effect.
Because this procedure is performed under anesthesia, you will also need someone to drive you home after the treatment. Our Ottawa practice will provide a full list of pre-operative instructions to ensure that you feel informed prior to your surgery.
What to Expect
during Your Facelift Treatment
Before recommending a facelift, Dr. Brownrigg will sit down with you to discuss your goals, concerns, and budget. Based on this information, he can plan your surgery to give you the best results possible.
On the Day of Treatment
Following Instructions
during Recovery Can Improve Your Results
Our team will provide you with detailed instructions for what to do while recovering from your facelift procedure. Dr. Brownrigg will likely place bandages and prescribe medications to take during this time. Most patients return home immediately after surgery, but you will need to attend follow-up appointments so we can monitor your recovery.
It typically takes about 10 to 14 days for patients to return to their normal daily activities. However, it can take two or three months before you feel completely normal again. Make sure to use sun protection and follow all instructions as closely as possible as you recover.
What to Expect
During Your Face Lift Recovery
Recovery typically spans several weeks.
Beautiful
Natural-Looking Results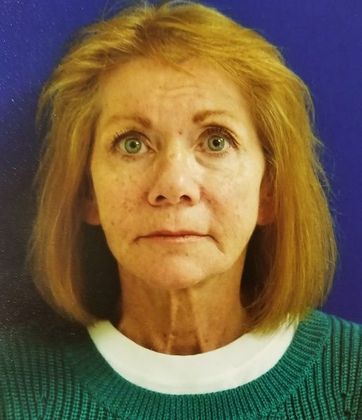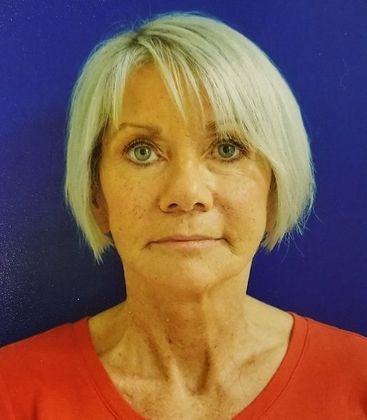 Each Procedure
Is Customized for Optimal Results
Dr. Brownrigg will work closely with you to tailor the procedure based on your unique goals. Since every facelift is customized, results will vary from patient to patient.
Ideally, your facelift procedure will not only reduce signs of aging and refine your features, but also make you feel more confident about your appearance.
"Facial plastic surgery makes it possible to correct many facial flaws and signs of premature aging that can undermine self-confidence. By changing how you look, cosmetic facial surgery can help change how you feel about yourself."

American Academy of Facial Plastic & Reconstructive Surgery
3 Ways
to Keep Your Features Lifted & Rejuvenated
Don't Smoke
In addition to increasing your risk of complications during and after surgery,
smoking prematurely ages the skin
and can dramatically affect your results.
Avoid Sun Exposure
To avoid sun damage, wear plenty of sunscreen or a wide-brimmed hat when spending time outdoors.
Visit Our Practice
Dr. Brownrigg can help you look rested and rejuvenated for many years to come with minimally invasive,
non-surgical treatments
.
Facelift surgery is a highly personalized procedure. As such, each patient's cost can vary significantly. During your consultation at our practice serving Ontario and surrounding communities, you can discuss your goals and needs with your doctor to determine your facelift cost. While insurance does not cover facelift surgery, you may qualify for financing which can make the procedure affordable. It is important to keep in mind that the life-changing benefits of a facelift can more than justify the costs.
Factors That Affect
the Cost of Your Facelift
Type of Facelift
There are varying degrees of facelift procedures, some more complex than others. A more extensive facelift procedure will typically be more costly.
Doctor's Skill Level
Treatment by a highly skilled, board-certified surgeon will typically increase your overall cost. However, their expertise and precision are often more likely to provide satisfying results.
Anesthesia & Surgical Fee
In addition to the actual procedure, you can also expect to pay for surgery-related fees such as testing and anesthesia as well as prescriptions required for recovery.
Because cosmetic procedures are not covered by insurance, many patients work with third-party lenders to pay for their surgery in installments on a schedule that works for them. Many third-party lenders offer flexible repayment terms and low interest rates that make surgery affordable. Our Ottawa practice also accepts all major credit cards if your existing line of credit offers better interest rates than those offered by third-party lenders
As you age, the skin and muscles can lose their elasticity and begin to sag, progressing to under eye bags, jowls, a double chin, and deep creases. The result can be that you look and feel older than you really are. To restore a youthful appearance to the face and neck, we offer a variety of facelift techniques.
MACS Rhytidectomy
This technique utilizes a short scar technique that does extend the scar behind the ear and gives a better rejuvenating vector of lift. This gives a more natural looking facelift. The use of Artiss Sealant with this technique dramatically reduces the postoperative healing period with much less bruising and swelling.
Dr Brownrigg has worked in Europe with Dr's Tonnard and Verpaele the developers of this technique.
SMAS Facelift with Artiss Sealant
As our understanding of the underlying structures of the face and neck improves, so do techniques to correct signs of aging in these structures. The SMAS facelift is one such innovation that gives a lasting, natural lift to the face and jaw line.
Traditionally, a facelift was performed by lifting and tightening only the superficial layer of skin. This method sometimes resulted in a "pulled" look and didn't correct the drooping of the face's underlying structures—only the skin.
An SMAS facelift, however, improves all three layers of the face – the superficial skin layer, the underlying layer of fat, and the superficial musculoaponeurotic system (from which the SMAS facelift gets its name).
In an SMAS facelift, tension is restored to more than just the skin. The procedure yields a more natural look, without the pulled appearance of classical facelifts. It is especially effective in giving a lasting lift to the chin and jawline.
With this technique, the incision is often placed inside the ear canal rather than in front of the ear as with older techniques. Furthermore, this advanced technique causes fewer problems with bleeding, bruising, and scar formation.
To make healing even more quick and painless, Dr. Brownrigg uses a product called Artiss sealant to cap the SMAS facelift procedure. Artiss sealant is a product made by Baxter Healthcare in Deerfield, Illinois, which minimizes swelling and bruising in face and neck surgery. For you, Artiss sealant means a faster and more comfortable recovery, with fewer healing problems.
Anyone in Canada interested in an SMAS facelift to rejuvenate their face should contact Dr. Brownrigg in Ottawa today.
Our patient Debbie Sears describes what attracted her to Dr. Peter Brownrigg's facial plastic surgery, and how she felt like a family member midst our caring team.