Treatment Options for Crow's Feet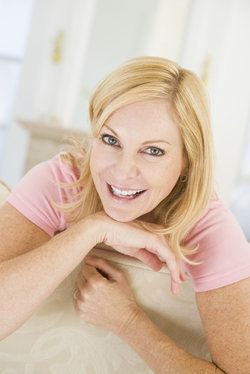 Facial wrinkles are a common and unavoidable effect of the aging process. Unfortunately, these wrinkles can form sooner and more conspicuously than we'd like, negatively impacting one's appearance. One area that is notorious for forming early wrinkles is the outer corner of the eye, resulting in "crow's feet." While it may not be possible to completely stop the effects of aging, various treatment options can reduce the prevalence of crow's feet, giving patients a more youthful and energized look.
Multiple skin enhancement techniques can help our Ottawa patients reduce wrinkles around their eyes, all of which are simple and minimally invasive. Consider the benefits of each technique described below, as offered by our plastic surgery clinic.
BOTOX® Cosmetic
BOTOX® Cosmetic injections are a popular way to remove facial lines that are associated with aging. Since wrinkles are caused by the contraction of muscles that tighten the skin, BOTOX® Cosmetic targets the nerves attached to these muscles. The nerve signals are subsequently blocked, resulting in a relaxation of the muscles and thus smoother skin.
In a typical BOTOX® procedure, each muscle receives about three injections over the course of a 10 to 30-minute session. Side effects may include stinging, bruising, or swelling, but these should resolve quickly. After treatment, patients can enjoy a rejuvenated look for an average of four months, at which point treatment can be repeated if desired. Because BOTOX® Cosmetic carries very few risks and is temporary, it gives patients a great opportunity to test out the results before deciding whether to continue treatment or try a different technique.
Dermal Fillers
Like BOTOX® Cosmetic, dermal fillers utilize a series of injections to combat wrinkles. However, rather than relaxing the muscles, fillers add volume to the area to create more uniformity in the skin. Although each filler functions slightly differently, the goal is to plump the area through natural collagen or a synthetic material, filling the lines caused by tightening skin or muscles.
We offer two specific dermal fillers at our practice: Restylane®SubQ™ and Juvederm™Voluma™. Restylane® used hyaluronic acid, a substance produced naturally by the body, and can provide results that last up to six months. Juvederm™ contains a combination of hyaluronic acid, collagen, and elastin, and can last up to 18 months.
Thermage®
Thermage® utilizes radiofrequency waves to revitalize dermis tissues under the skin. By emitting this energy over the desired area, the underlying collagen is stimulated, resulting in smoother facial features. No injections or invasive surgery are necessary, and side effects are minimal. After 45 minutes of treatment, patients can resume the rest of their day without any recovery time needed. Results of Thermage® treatment typically last six months or longer, with some patients benefiting for years after a single session.
Since Thermage® is non-invasive, it can easily be combined with other techniques for superior results. BOTOX® Cosmetic or dermal filler injections are commonly combined with Thermage® to dramatically reduce crow's feet and similar facial wrinkles.
Micro Fat Transfer
Fat transfers can be used to fill out or re-contour an area of the body. For crow's feet and similarly small facial wrinlkles, a micro fat transfer can significantly decrease the visibility of wrinkles. Like dermal fillers, fat transfers literally fill the area to provide it with better definition. Unlike fillers, though, a transfer utilizes a patient's own fat tissue, providing natural and long-lasting results.
First, fat is removed via syringe from a larger area of the body, such as the abdomen or thighs. The tissue is then carefully re-injected into the target area with micro-cannulas. Patients may experience bruising or swelling after the procedure, which should resolve over the following seven to 10 days. On average, results last three years or longer, depending on how well the body reabsorbs its tissue.
Renew Your Facial Tissues
Crow's feet and other signs of aging can be effectively diminished with the right treatment. We also offer a multitude of other facial procedures, such as facelifts, brow lifts, or eyelid surgery. For additional information or and to see how any of our procedures can specifically help you, schedule a consultation with Dr. Brownrigg.
Related to This